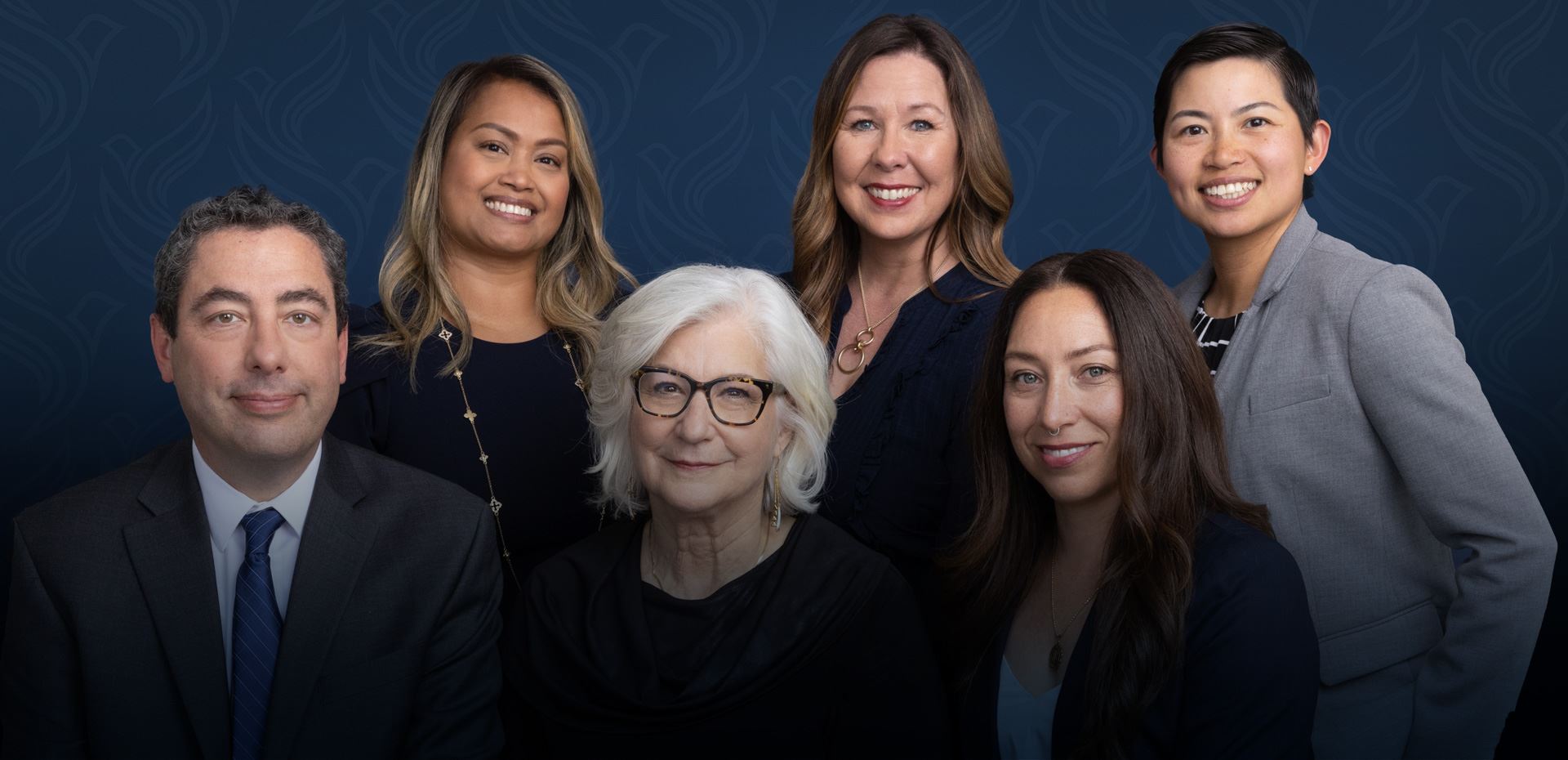 StraiGHtforward & Focused
San Francisco Family Law Attorneys with Over 65 Years of Combined Experience
Contact Us
San Francisco Family Law Firm
Serving the Counties of San Francisco, Alameda, San Mateo, Contra Costa, Marin & Santa Clara
At Nachlis | Cohade | Lopez-Whitaker, LLP, we provide experienced and compassionate legal representation for individuals and families facing divorce and other family law issues. We understand how difficult and challenging these issues can be for you, as well as your children. What is decided in your case can impact your life and your family for years to come. Getting it right at the outset can save you time, stress, and expense.
The circumstances created by your legal settlement or court order can set you up for a positive transition into your new life or leave you unhappy, struggling, or at a loss. That is why it is so vital that you have trusted and effective advocacy from proven family law professionals who genuinely understand your needs and care about you and your future. At our firm, we will always treat you with the compassion, thoughtfulness, and respect you deserve while providing strategic representation based on the unique factors of your case.
Facing a divorce or other family law issue? Discuss your concerns in a confidential consultation. Contact us online or at (415) 855-9344 to get started.
Knowledge, Experience, & Proven Results
At Nachlis | Cohade | Lopez-Whitaker, LLP, we handle family law exclusively. This concentration has given us a comprehensive understanding backed by decades of proven results. Our team knows how to resolve cases through negotiation as well as mediation, allowing you to avoid the turmoil and cost of litigation. However, if favorable results cannot be obtained through these simpler, more amicable methods, we are not afraid to take your case to trial.
Our capable legal team is led by Attorney Lorie Nachlis, who draws on more than 40 years of experience in applying appropriate legal strategies to the most complex of matters. Ms. Nachlis is also a California Board of Legal Specialization Certified Family Law Specialist who is highly respected by her peers and the local courts. This represents the highest professional status attainable, putting your case in the hands of a recognized family law "expert." We also use a team of outside professionals, such as accountants, child therapists, business valuation experts, and more, to ensure you have proper information and advice for making informed decisions about all aspects of your case.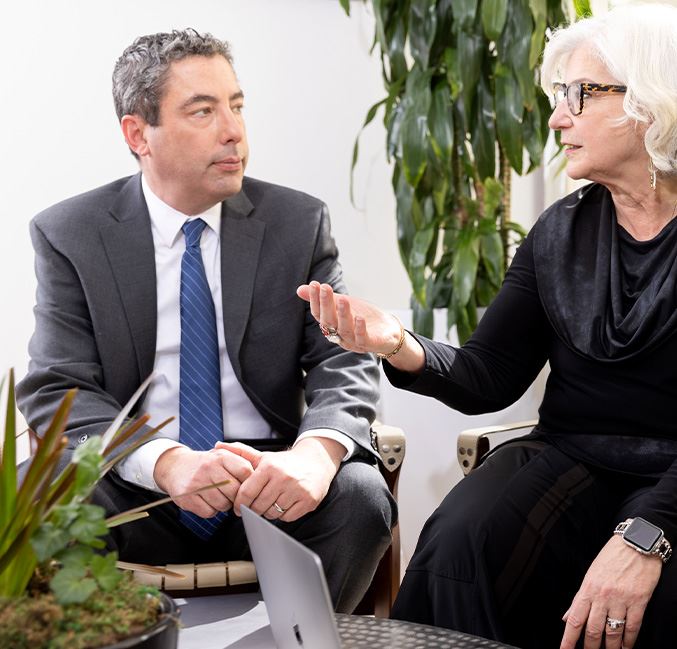 Comprehensive Family Law Services
Our firm is here to help you successfully resolve divorce and its related issues, as well as matters of enforcement or modification in post-divorce situations. Our team routinely handles complicated high-asset marital property division cases, international family law issues, and contentious child custody matters.
Because of our knowledge, experience, and record of accomplishment, we also offer consultations to other family law attorneys and serve as expert witnesses in their cases. Our firm brings insight and value to any family law matter that involves unique complications or challenges.
About San Francisco
With a population of 874,784 and covering only 46.9 square miles, San Francisco is the second most densely populated city in the U.S. Before the arrival of the Spanish in the eighteenth century, the San Francisco area was home to the Yelamu group of the Ohlone people. Spanish colonists founded San Francisco in 1776 as the Presidio of San Francisco. Today the Presidio is a beautiful park located in the Golden Gate National Recreation Area.
Known for its scenic views, fantastic weather, and great food, San Francisco is also a hub of technological innovation. World-famous for its stunning cityscape, there is no shortage of things to do in San Francisco. Some of our favorites include visiting Alcatraz Island, getting lunch in the city's historic Chinatown, and picking up fresh produce at the Ferry Building Farmer's Market.
Ms. Lee was not only a great listener but a diligent worker with great attention to detail.

"Once I made the decision to get divorced, I found myself being handed down not only between firms but also within them because so many were so busy. That ended up being the best thing that could ever happen to me. Once I began working with Yau Lee, I felt like a comfort knowing that the problem before me could be successfully completed. Ms. Lee was not only a great listener but a diligent worker with great attention to detail. Nothing fell through the cracks, leading to a successful completion in less than 15 months. I would strongly recommend her and would of course use her again if the need arose."

Yau Lee and the firm's team made working on a potentially-harrowing agreement a smooth and much more manageable process than I anticipated.

"Yau Lee and the firm's team made working on a potentially-harrowing agreement a smooth and much more manageable process than I anticipated. She was imminently responsive and kind in her approach, and knowledgeable when providing advice. Highly recommended."

Yau is thoroughly versed in her knowledge and use of the law where and when it was applicable.

"

When I was introduced to Yau, I had no knowledge of what her capabilities as a family attorney.

"

Yau has been the most responsive (within hours), knowledgeable, conscientious, and always on point with her advice. Yau is the most professional, confident, clear, and persuasive.

"I cannot say enough good things about Yau as my attorney."

She's also very responsive, so I've always felt prepared when going to hearings.

"

I've worked with Natalia for over a year on my ongoing child custody case.

"
Why Choose
Nachlis | Cohade | Lopez-Whitaker, LLP

?
Our lawyers have built a professional reputation for excellence in family law. We take pride in bringing value and trust to our clients. Our team works diligently and with determination to help you resolve your case as quickly and smoothly as possible while seeking optimum results. Your best interests are our top priority, as we apply all available legal means to help you secure settlements and court judgments that will allow you to move forward in life with security and confidence.
To learn more about how we can help with your family law issue, contact us to schedule a case evaluation.
Trusted Guidance That Exceeds Expectations

Passionate About Helping People

Over 65 Years of Collective Experience
Contact Us
Schedule a Consultation